Don't just be . . . be strange!
Welcome to strangeasangels.net!
This is your official STRANGE AS ANGELS resource on the web.
Visit us often! Don't be a stranger . . . just be strange!


Upcoming Event!

*
Saturday November 30

*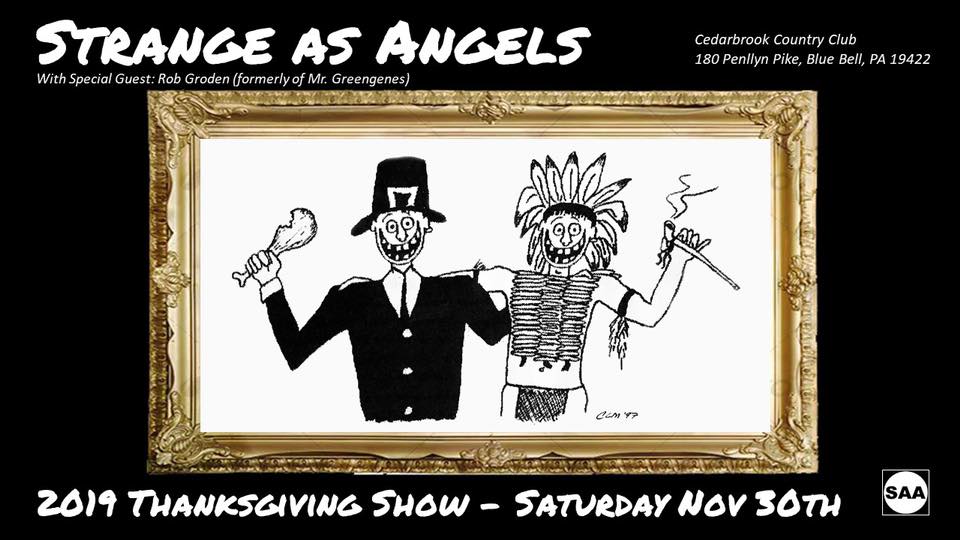 2019 THANKSGIVING SHOW!
Cedarbrook Country Club - Main Ball Room, 180 Penllyn Pike, Blue Bell, PA.
Tickets are $25.00 online pre-sale and $35.00 at the door. Doors open at 7pm.
Plus, food and booze! More Info

---


* THE SAA GROUP ON FACEBOOK! *

Contact The Band
Contact us through Facebook! That's where it's at.
Or if you are interested in bookinhg the band, contact
Midnight Sun Company * 610-566-6777


Thanks for visiting!
Booking Info:


MIDNIGHT SUN COMPANY
Rick Green - 610-56-6777 * email: midnightsunco@aol.com



© 2002 - 2020 design:Modkey backend:TheSpill